Studios & Rooms
A Great Value in Turks and Caicos
For those who plan to spend less time in their room and more time basking on the beach, snorkeling, or swimming--the studios and rooms at Windsong Resort are an affordable, yet very comfortable choice. After a day in the Turks and Caicos sun, guests enjoy such luxuries as marble bathrooms, pillow-top beds, Hilden linens, Frette towels and robes, and Bvlgari bath amenities.
See our Accommodations Comparison.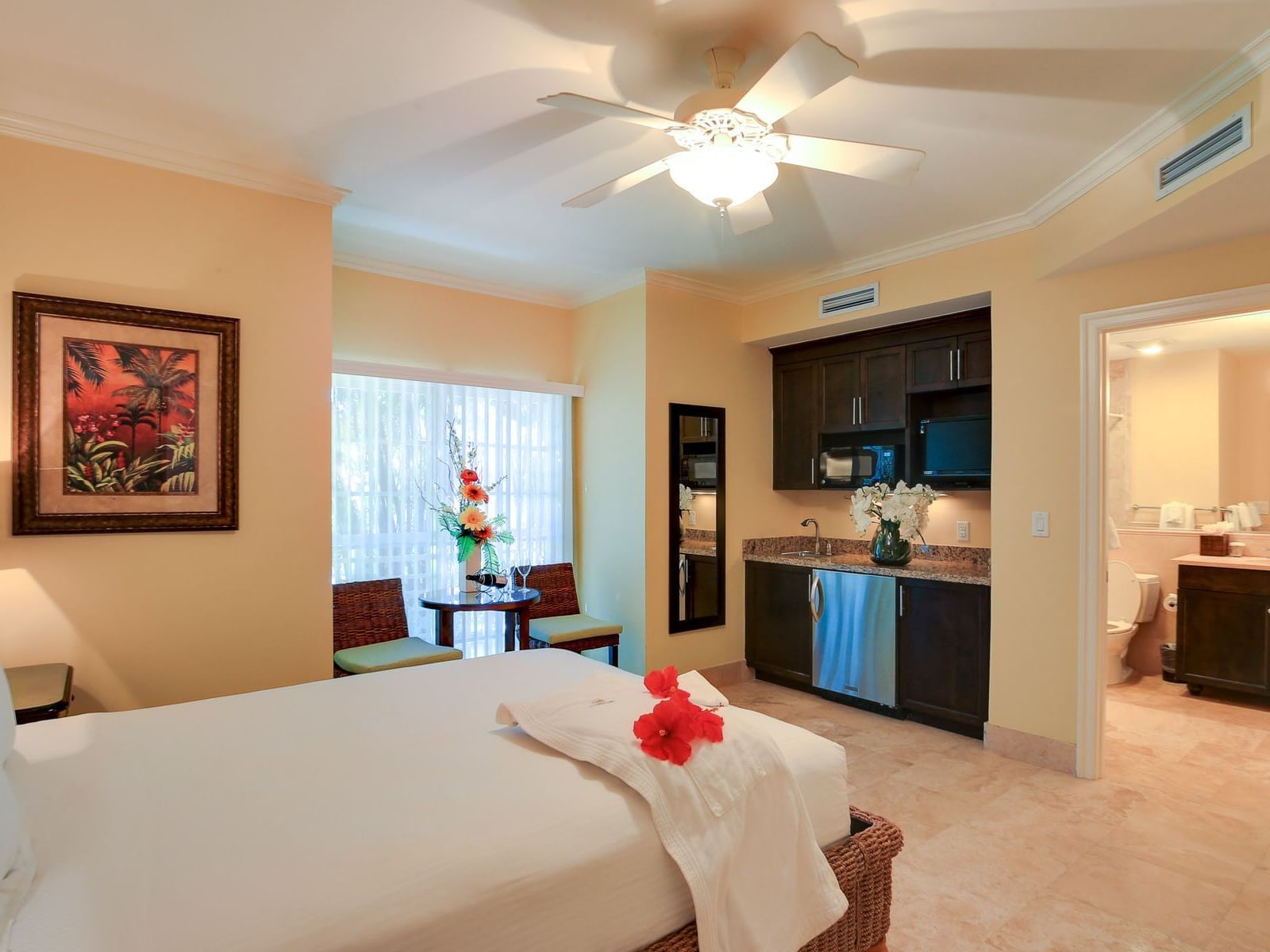 A remarkable Caribbean value, this delightfully appointed, light and bright, 360 square foot Studio suite feels larger with features like Travertine marble floors and ten foot ceilings.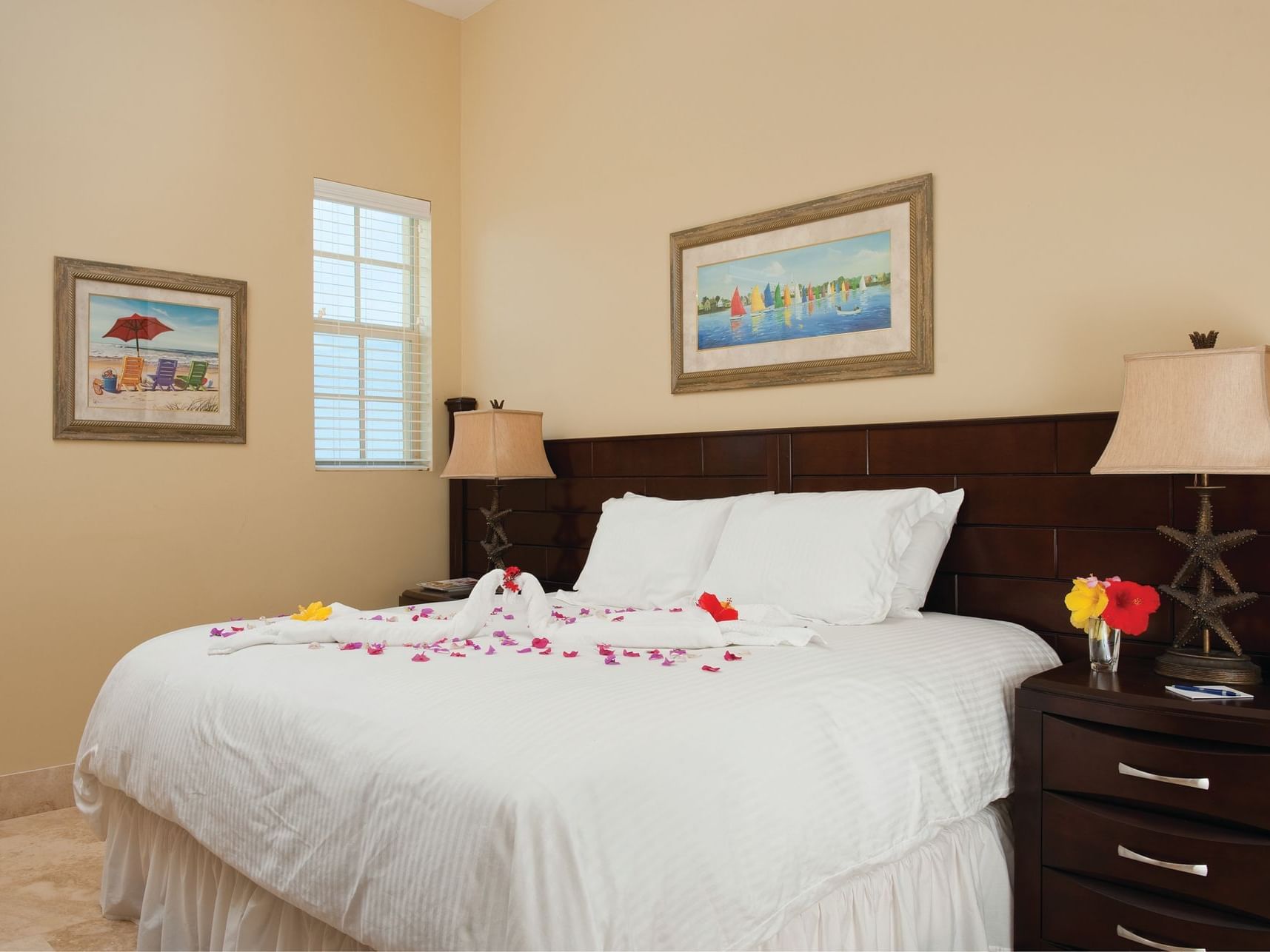 For affordable Caribbean vacations, this European sized room is an ideal choice and an exceptional value for those who plan to spend more time enjoying the beach or snorkeling over the Windsong reef than in their room.