Resort View Suites
Non-Oceanfront One Bedroom
Delightful appointments and suite-style accommodations provide just the right combination of luxury, convenience and affordability in a Caribbean getaway. Designed for guests who prefer to spend more of their vacation budget on excursions and dining out, than on ocean view accommodations, these suites offer all of Windsong's luxurious in-room amenities.
See our Accommodations Comparison.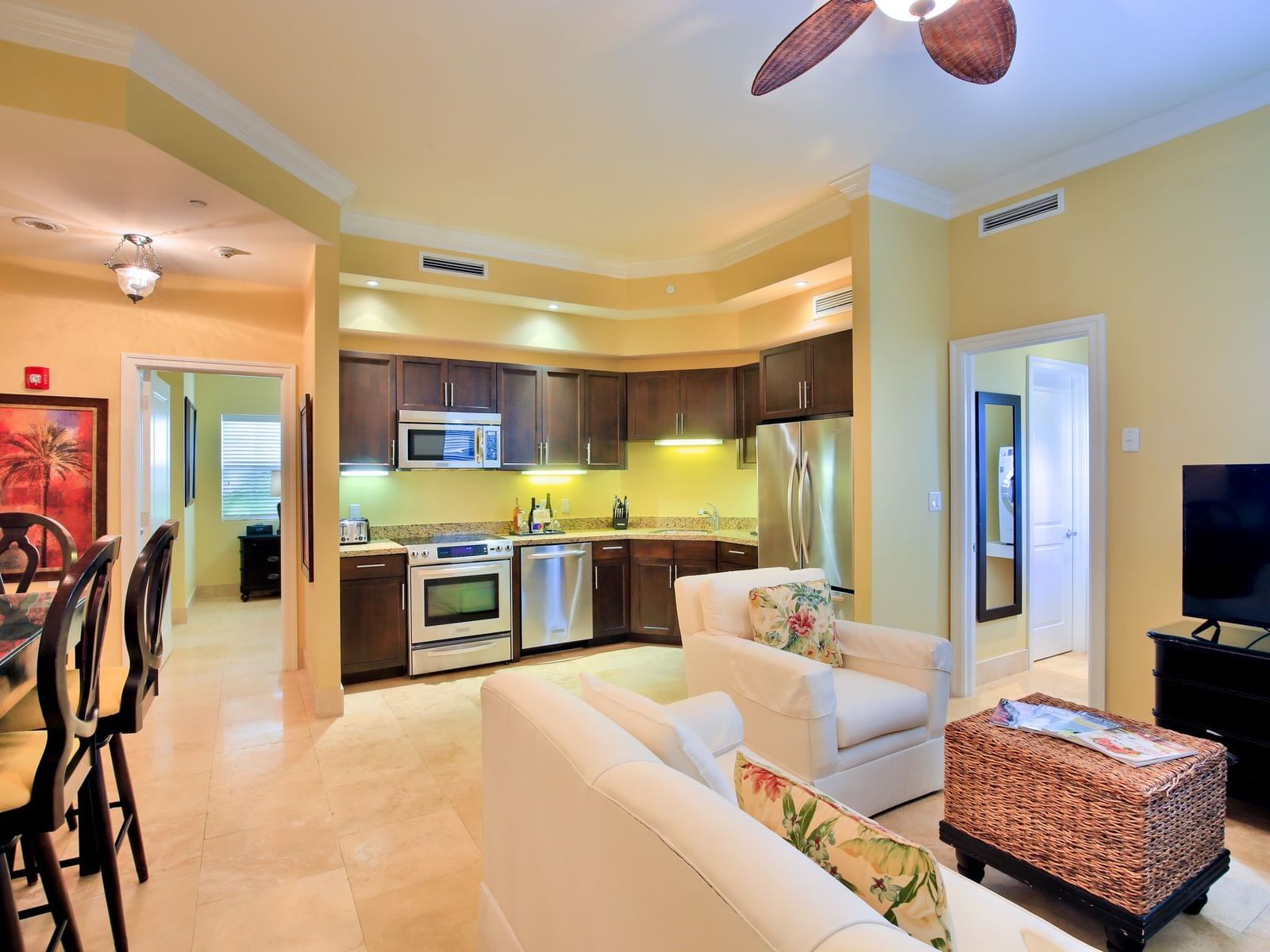 This smartly designed and delightfully appointed island getaway offers three rooms of luxury within 654 square feet of living space. An open concept living room, dining area and kitchen, together with ten-foot ceilings, creates an expansive feel. The fully-equipped kitchen has granite countertops, a full-size KitchenAid stainless steel refrigerator, range, and dishwasher.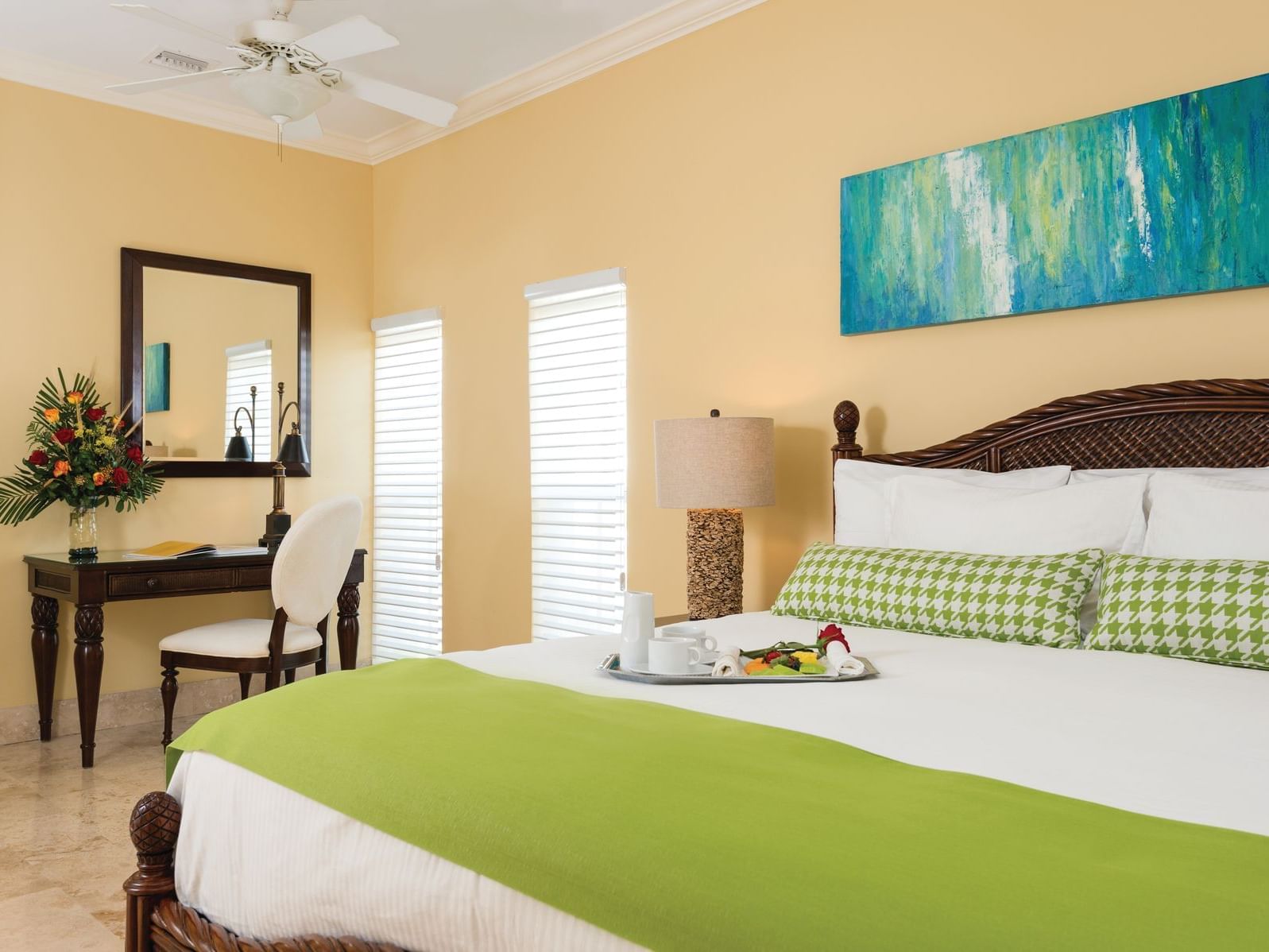 A unique value, the cheerfully decorated One Bedroom Junior Suite offers 650 square feet which includes a spacious master bedroom with travertine marble floors, a luxurious pillow-top king bed, writing desk, dresser and night-stand, and a master bath with marble shower.